Strategic Planning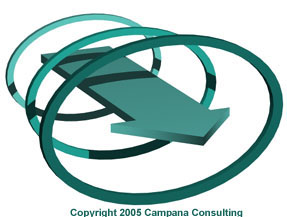 Our focus is on efficiently meeting the strategic planning needs of our clients.
Our goal is to provide relevant, effective facilitation and consultation in assisting clients to define and
plan for their short-term, intermediate and long-range needs, goals and objectives.
Our ability to achieve this is based in experience and qualifications
which are described in our company background.
Our Strategic planning workshops are based on a proprietary model.
© 2014 Campana Consulting - World rights reserved